Crystal Energy Baths are fantastic Self-Care rituals that we absolutely need. By introducing certain crystals and their unique healing properties along with specific essential oils, we can absorb the energy easily in water and help to keep our Chakras balanced and our body/mind/soul cleansed and rejuvenated.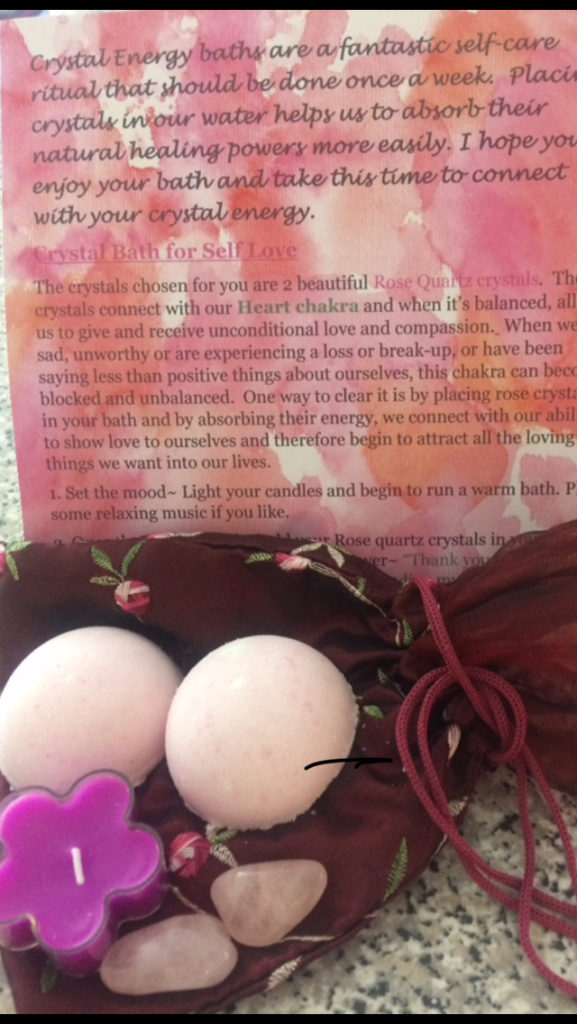 Self Love and Care Kit

 
When you need some help healing your heart chakra, feeling lost or experiencing a break up, this kit is designed to help clear away the blockages.  Using the compassionate healing energy of Rose Quartz crystals, and the essential oils of lavender, geranium and rose, help yourself remember the loving and worthy being you are and always will be.
In the kit, you receive 2 rose quartz crystals, 2 bath fizzies, candle and instructions on how to do your Self Care Ritual.
You deserve it!!  Time to take care of the most important person…..YOU.
$25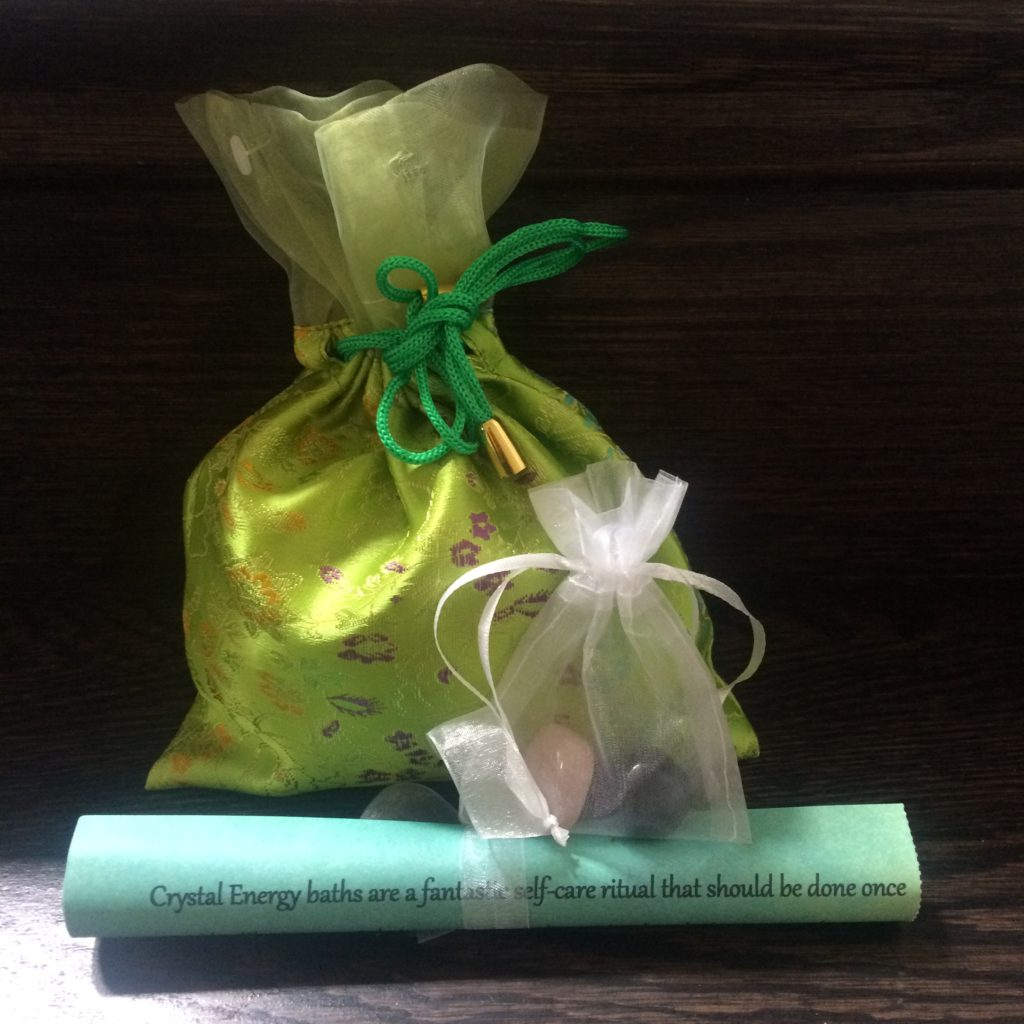 Help With Grief Losing a Loved One
If you have recently lost a loved one or are having difficult years later dealing with the loss, I have created a kit to help with the grieving process.
Using the vibrational energies of Apache Tears and Rose Quartz paired with soothing aromatherapy Bath Fizzies I've created for you specifically with scents to help heal, these crystal baths help relieve stress and release blocked emotions and help you process the giref.
Using them in water in a ceremonial bath increases the energy of these crystals and I've included instructions and affirmations to be used.
May you find peace as you learn to live without the ones you loved so dear.
$25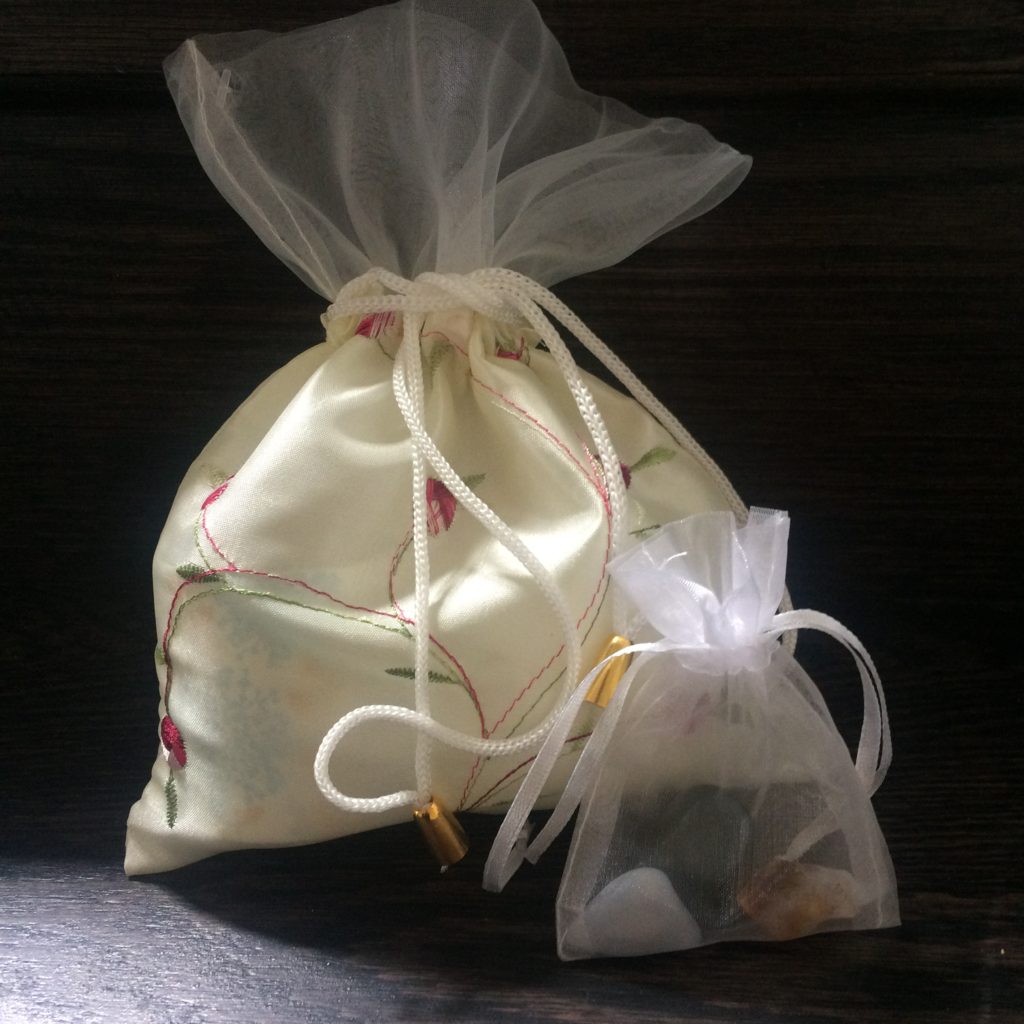 Help Dealing With Anxiety
Crystals that can help with Anxiety in this bath kit are the calming and soothing energy of Blue Lace Agate for your mind, Lepidolite (which actually holds trace elements of natural Lithium). Holding Lepidolite in your hand will instantly calm a person. And finally Amazonite which has a similar energy to Rose quartz and is known as a Harmony Crystal.
$30