Reflexology is another beneficial form of holistic alternative therapy. It is also a very effective proactive approach to your health.
Treatments will increase the circulation in your body, release tension and stress and will put your body in the parasympathetic nervous system where all healing occurs. Overall the goal is promoting the natural function of your whole body.
Reflexology is a healing art based on the fact that there are reflexes in our hands, feet and ears that correspond to every organ, gland and body part. By manipulating these reflexes circulation in our body increases, it releases tension and relaxes you and promotes the natural function of your body.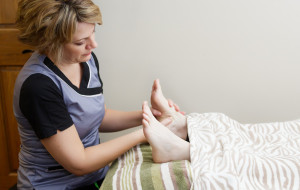 Did you know there are over 7,000 nerves in our feet!
Years ago our health and well being were maintained naturally by connecting with the earth. But today we cram our feet into shoes and we've lost Mother Nature's way of giving us Reflexology on a daily basis.
 Receving regular monthly treatments ensures that your entire body remains healthy, balanced and all systems work as they should.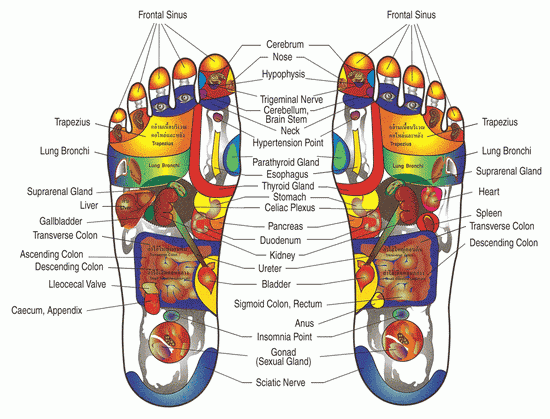 With chronic conditions we will work out a plan of treatments until you feel you are ready for maintenance sessions. I offer Healing Packages to help you get the care you need while saving money.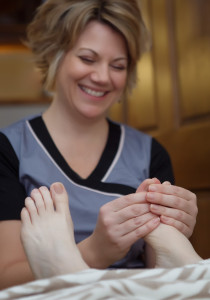 People suffering from fibromyalgia are encouraged to undergo reflexology therapy to alleviate any of a number of chronic bowel syndromes associated with the condition.
Frequent brief sessions of reflexology therapy are also recommended as an alternative to drug therapy for controlling the muscle pain associated with fibromyalgia and for relieving difficult breathing caused by tightness in the muscles of the patient's neck and throat.
$70~ 1 hour

**Add 30min Scalp Massage for $30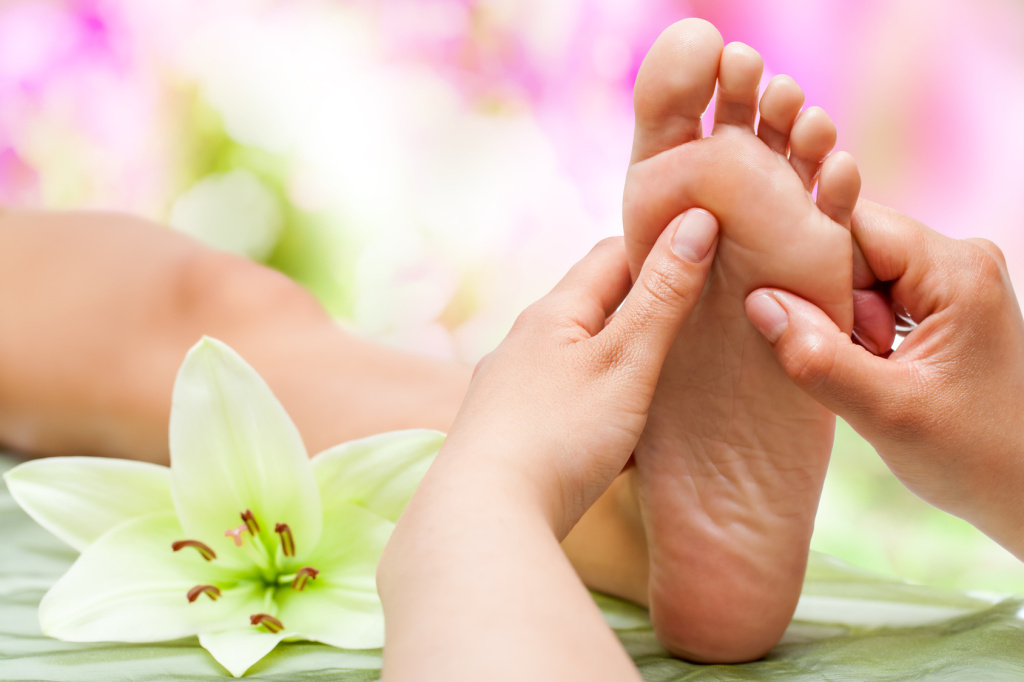 To learn more about how Reflexology can help the pregnant woman please click here.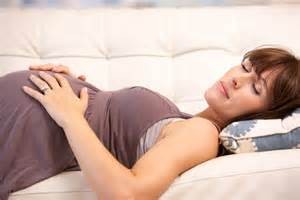 "The doctor of the future will give no medicine, but will interest her or his patients in the care of the human frame, in a proper diet, and in the cause and prevention of disease"Thomas A. Edison
Learn more about the Benefits of Reflexology here.
I am a Certified Reflexologist and member of RAC