Intuitive Readings
Wow – thank you soooo much. I really needed to hear that today ! Faith and trust will now be reinstalled – your reading tops off alot of signs this evening – so thank you . Namaste and many blessings to you xxx
Marilyn.-Barrie
Thank you so very much, i appreciate your kindness in this, my mom is leaving this world in a few days and everything you have said, is exactly how it is, you are truly gifted, now i am your biggest fan. Peace. Karen -Ottawa

I was amazed at the intuitive reading. It was bang on for the three things I had picked to let go and gave my so much clarity on how to move forward in my world.
Dawn truly is tapped into source energy and is divinely guided.  I now can look forward to my crystal arriving. Yet another awesome surprise as I love crystals but I had not picked this one out. I have no doubt Dawn is connected to Angels. I would definitely do this again 😀
Deep gratitude 
Sandy
Love the message from my Mom . You never fail to deliver incredible readings that are so very needed and uplifting.. From the bottom of my heart, I thank you!
Tina. -Ottawa
My daughter and I loved it. I still feel great after the Reiki treatment. The angel readings you gave to us, gave us insight and made total sense. I encourage everyone and anyone to having the reading.
Karen. – Innisfil
I had an Intuitive Card Reading with Healing with Dawn. She nailed it. It was so in tune with my current state and life, that I was absolutely floored. I had to take a few minutes to regroup because her reading was so true to life. I 100% recommend this for anyone who is needing some guidance, peace of mind, or is just curious about any aspect of ones life!
DEFINITELY worth it!- Meg, Wasaga Beach

Thank you Dawn for the insight.  The messages came at the right time for me.
Dawn has a connection with the Angel cards that made the reading very accurate. Her ability to explain the meanings and offer guidance as to how to use what's being read in personal life was very well understood.  She offered useful techniques to get benefit from the meanings and help to put them into action. I am grateful and know that I am on the right path. – Eva-Wasaga Beach
Reiki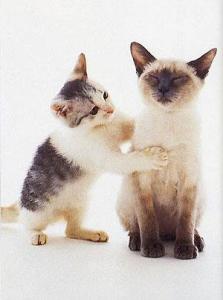 My most recent reiki session with Dawn was absolutely transformational. 
All of the "unnecessary energy" that had accumulated in my system was cleared away with a mastery of grace.
If you are on the road to "waking up"… i would recommend you make an appointment sooner than later. The time is now.
Lisa, Collingwood.
Hi Dawn, I just wanted to say how great I slept last night! Man it shut me down!! I've noticed a change in my energy and how I feel energetically.  I've actually noticed a difference around other people and how much more grounded I feel. Thanks so much!! Looking forward to the next session!! Before I came to see you I was having issues with my voice. I sing a lot! It was always going hoarse and raspy but after Reiki it's gone!!!
Dan. – Richmond Hill
Your hands get so hot! I could feel the heat even when you weren't touching me. That's amazing! I feel so calm and relaxed. Thank you so much. I have goose bumps too from the messages you gave me. Amy-Midhurst
I didn't know what to expect but this was awesome.  I could actually see colours of purple and blue especially when you were around my head. Chris-Collingwood
Prior to my session I was feeling anxious, pulled in a number of directions and lacking focus. After Dawn's treatment, I began to feel more grounded, more sure; slowly on the first day, but then a very perceptual shift within about 72 hours. She provided an intuitive reading as well, and the cards really resonated with me. I was a little skeptical about the power of distance healing, but am now a firm believer in the energy work Dawn does!– Kristina, Collingwood

Reflexology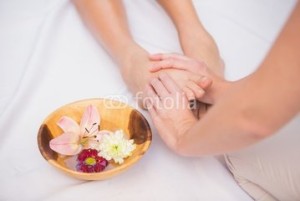 My feet feel so light and featherlike! They don't feel like cement blocks like they usually do, I can't get over the change.  I'm so looking forward to the next treatment.  Now I just want to go take a nap. Shirley-Angus
Oh, my that was relaxing. My feet feel amazing and I am thrilled that there is no pain anymore in my sciatic nerve. (discovered her sciatica and sent to chiropractor) Angela-Oshawa
I feel so relaxed now. I'm looking forward to our next treatment already. Jim-Beeton (Jim is a paraplegic)
Thank you SO much for my Reflexology Treatment last week! It felt AMAZING!! I didn't expect all the extras like the foot bath and massage chair, it was unexpected but truly appreciated! You have a beautiful gift which everyone should experience. Thank you again I will be back for more! Oh and thank you for the Reiki while you were treating me, I felt the energy coming through and saw lights and colours in my vision, it was awesome! Vanessa- Barrie
In one word…AMAZING! Dawn is extremely gracious and puts you at ease the moment you meet her. With Reflexology, she works magic on your feet putting your whole body into a relaxed weightless state. I had never had Reflexology before and wasn't sure what to expect but I will certainly be coming back for more on a regular basis. Dawn also offers Mobile Reflexology which is a great service for seniors who perhaps cannot get around easily. I have a Reiki session coming up soon which I simply cannot wait! Highly Recommend Dawn and her treatments!! Natalie- Wasaga Beach
Myomassage
Myomassage was incredibly awesome! Felt very relaxed, actually fell sleep. Highly recommend this for anyone with lower back pain. Catherine K
Incredible! I haven't felt this good in weeks. Wonderful, gentle, restorative treatment. You are a natural. Suzanne W.
Amazing! Before the session I felt very disconnected and tense. We focused on legs, hips and lower back. Afterwards I felt less tense and more loose. Kirstyn M
Marvelous. Loosened up my back nicely and the whole treatment was relaxing. Dawn has great hands and touch for this. I will be back. Bob S.
Absolutely amazing! Very relaxing and I feel like I would be doing myself an injustice by not coming back. Jesse O.